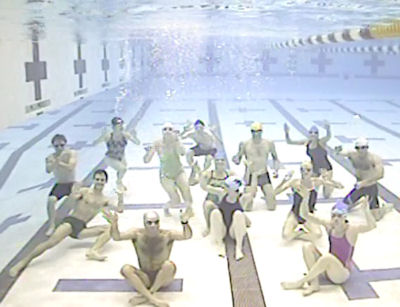 UpMyGame Clip Viewing Notes
To view the raw clip (without any audio comments or drawings), click TURN COMMENTS OFF to the right of the player, And then in the Comments box, click Deselect all and close the box. To selectively view comment sets, toggle the sets ON or OFF. In the example below, all comments except the "eric arms" comments have been turned off

Reverse the procedure to turn all comments back ON.
The comments list identifies each "coaching session" or comment set, listing the person making the comments, the date, and the title I assigned for that set of comments (usually the swimmer's name followed by a self explanatory label: arms, breathing, kicking, etc.). I am usually logged in to the video editing site as "breakwaterbill", but sometimes as "netwa" - so you may see either of those names first.
On older video assessment pages there may be numbers at the start of a set of comments. For example: 2.786, 3.5
These identify the video frames to which the comments for that aspect of the assessment have been attached. You can jump to a frame by clicking on the corresponding frame thumbnail (hold the mouse pointer over the thumbnails to display the frame numbers):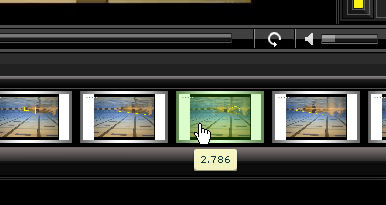 Video Evaluations
For evaluations before June 28, 2010, a second window will open and you will need to log into the UpMyGame website (it costs nothing to create an account there.)
For evaluations from June 28, 2010 or later, the video player is embedded on the webpage and there is no need to log into UpMyGame.