Long Distance Swimming at Walden (very BORING!)
GPS track of a 5-mile workout at Walden. These distances should be done in bigger ponds - like the Atlantic.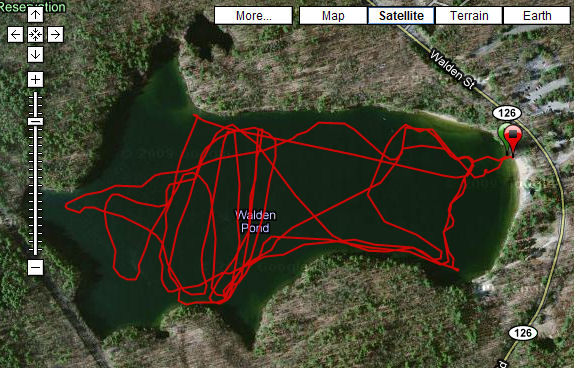 Related Pages
* Yes, we swim at the Walden Pond, in Concord Massachusetts, where Henry David Thoreau went "..to live deliberately, to front only the essential facts of life." We go there for pretty much the same reasons.
Copyright © 2011 Breakwater Sports