GPS Tracks
These GPS tracks (in red) are from two swimmers. Both swam the Olympic distance route (in white) in a clockwise direction. The first swimmer veers to the left: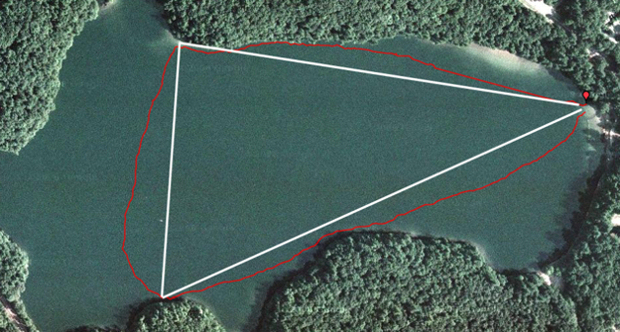 The second swimmer veers to the right: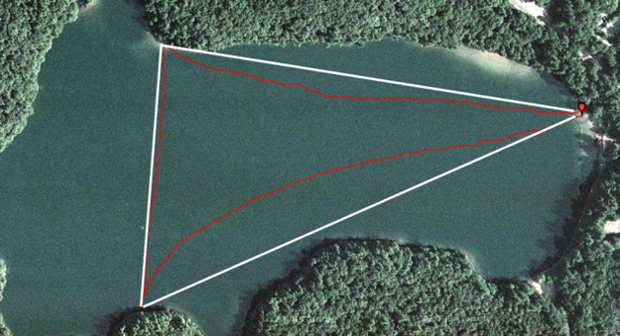 So if they swam next to each other, maybe they would bounce off one another and go in a striaght line? But it would be less painful to learn to sight more frequently, and to make many small course corrections.
* Yes, we swim at the Walden Pond, in Concord Massachusetts, where Henry David Thoreau went "..to live deliberately, to front only the essential facts of life." We go there for pretty much the same reasons.
Copyright © 2011 Breakwater Sports