Open Water Swimming at Walden Pond in Concord
Breakwater Sports does not provide programs at Walden Pond. For programs and clinics at other locations, see Open Water Programs. Walden Pond is here (map) and here is the official Walden Pond website.
Coach Bill swims at Walden Pond (Concord, MA), Nantasket Beach (Hull, MA), Niles Beach (Gloucester MA), and various other locations. Former students, teammates and friends are welcome to join me (just a swim, no coaching). See my Open Water Workout Schedule page.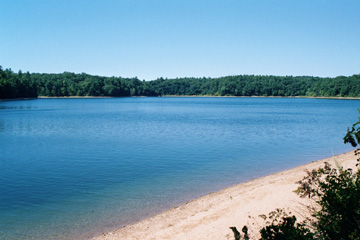 Thoreau went to Walden Pond
"..to live deliberately, to front only the essential facts of life."

He was talking about swimming, biking and running, right?
Walden Yards and Routes Maps
Click the link above to open a single-page PDF version of two maps. One shows distances in yards, the second shows routes for .5 mi, .9 mi, and 1.2 mi swims.
Or if you measure your distances in rods, Thoreau's map (below) will do: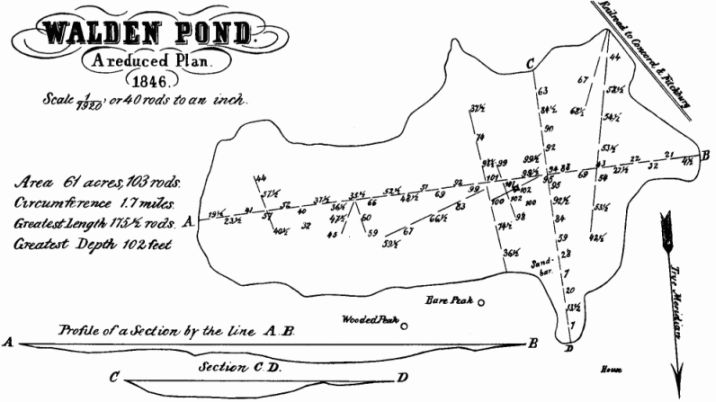 Copyright © 2011 Breakwater Sports