Stage Fort Park - Gloucester, Massachusetts
This is a great starting point for cycling loops to Rockport, Manchester, Essex, Ipswich and points beyond. At the park there are restrooms and two beaches - one of which is suitable for short swims (this is generally cold water 50-65 F in summer).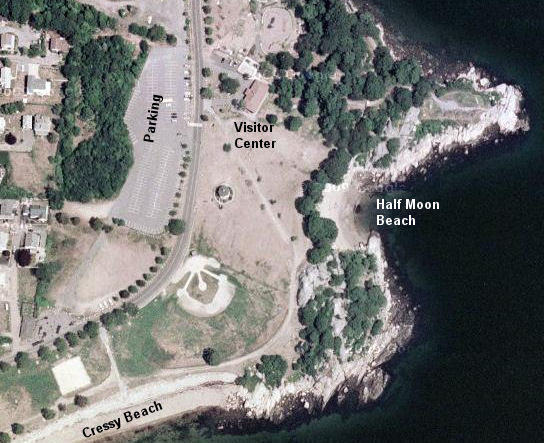 Directions

From 128 North, take Exit 14 and bear right onto Route 133 towards Gloucester Harbor.

After 2.9 miles 133 ends at the intersection of Route 127 - bear right at Kent Circle onto Western Ave (127 South).

Take your first left onto Hough Ave. Parking Lot is a few hundred yards up on the right. (Do not park in the Little League Parking Lot.)

Parking: Daily parking is $10 from Jun-Sep, or free if you have a Gloucester Resident Beach Parking Sticker. You can park for free for a couple of hours on Western Avenue.
Copyright © 2011 Breakwater Sports